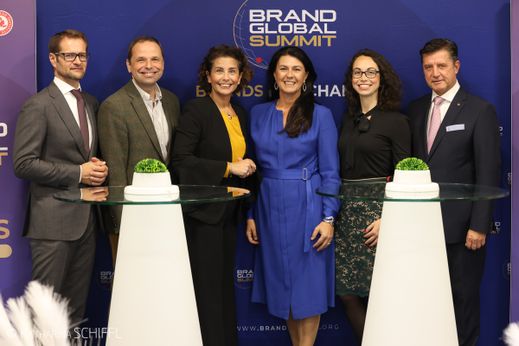 "The pandemic has brought the need to reconcile digitalization with economic recovery to the fore. To meet this challenge, it will be crucial to promote innovative development tools, enhance professional skills, and create an enabling environment that drives digital, inclusive and sustainable digital transformation. Branding can play a relevant role in this process, as it can provide inclusive and highly customized solutions, reinforce business resilience, and support post-pandemic recovery through more sustainable growth pathways," noted LI Yong, Director General of UNIDO, welcoming the summit participants in his video address.
"Managing change, and being proactive in doing so, is a necessary prerequisite for quality improvements in the course of redefining the post-pandemic economy. Whether it will be characterized by greater sustainability and inclusiveness will largely depend on how economic actors move forward on their development pathways, to what extent they are ready to explore recovery solutions to "build back better" and embrace innovation that fosters the digital transformation," said Bernardo Calzadilla-Sarmiento, Managing Director of UNIDO's Directorate of Digitalization, Technology and Agribusiness. He highlighted the fact that branding has become indispensable as a driving force for change. Indeed, he said, brands hold significant potential to accelerate the shift to more innovation-intensive and intellectual value-added practices.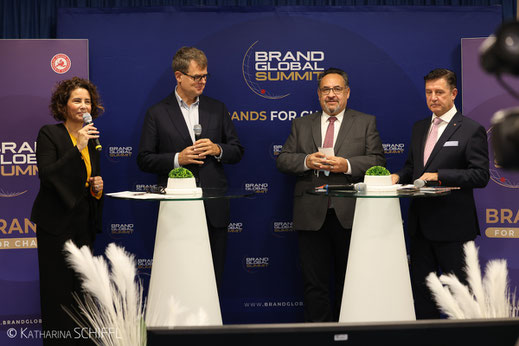 Discussions held during the Brand Global Summit 2021 were moderated by Sonja Kato, communikato & coachings, who guided the panellists though thematic sessions and ensured the smooth running of the discussion.
In his keynote FOCOUS VIENNA - VISIONS & PERSPECTIVES FOR SUSTAINABLE BRANDS Alexander Biach, Deputy Director of the Vienna Chamber of Commerce and Industry provided detailed insights on the effective use of sustainable branding of the City of Vienna in order to attract new businesses and invertors.
"In Europe, everyone is currently talking about the supply chain law, which fuelled a legislative debate in Austria. Brands should familiarize themselves with this relevant topic for both economic and legal reasons and prepare for existing risks in order to develop solutions for good corporate and brand governance" moderator and speaker at the panel GLOBAL CHALLENGES FOR BRANDS & INTERNATIONAL BUSINESS Julia Andras pointed out in her opening. Marco Kamiya, UNIDO spoke about successful city brand management in the post-Covid context. UNIDO Projects "Rural revitalization and economic diversification in Bama County" and "Technological and enterprise upgrading in Cuba" were both presented in short video messages.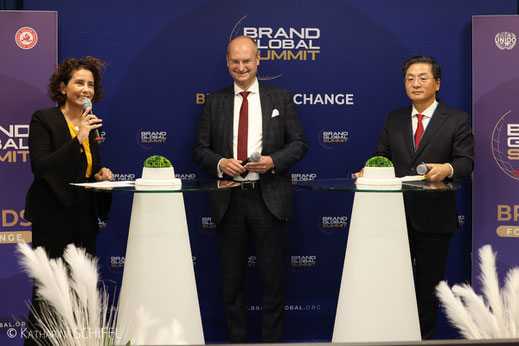 The panel INNOVATION & BRANDS was moderated by Namir Hourani, Managing Director GMIS. The participants Tiffany Kelly, CEO, Beyond Bamboo, David Kusuma, President -Elect, WDO, Canada and Maris Orav, Communication Manager of e-Estonia discussed the synergy between brands and digitalization. In her speech she emphasized the role of national brands in influencing countries, people and private companies: "Years ago, nobody knew what or where Estonia was, or if they did, they knew it as a post-Soviet country. We started to build the brand of e-Estonia with the aim to tell the story of one of the most digitally advanced countries in the world. "
The best practice examples were presented by: Cornelia Großmann Associate Partner Batten & Company who addressed multicultural challenges in brand management; Bernd Wegenstein and Barnabas Asc from LSEG talked about data as the gold of the future; Elena Marinina, Deputy Head, Roscongress showed the russian perspective on brands & investments; Philipp Bodzenta, Director Public Affairs & Communications Coca-Cola  pointed out sustainability as a joint effort and Christoph Schuh, Head of Corporate Communications Austrian Power Grid gave insights on sustainable brand management of an infrastructure company.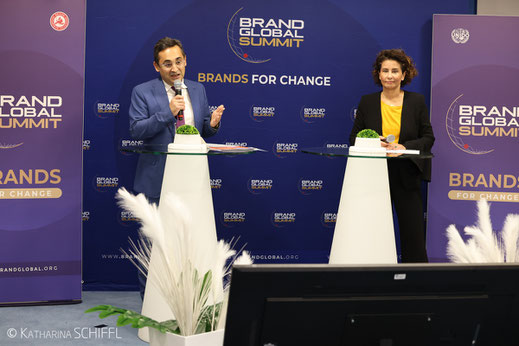 In the FUTURE OUTLOOK, which focused on challenges in financing, governmental support, subsidies, H.E. Julia Villatoro Tario, Ambassador of El Salvador to Austria highlighted the importance of establishing brands in Latin America and the Caribbean countries order to strengthen the economy and help to sustain employment.
In his closing remarks, Bernardo Calzadilla-Sarmiento commented on the 2030 Agenda: "We maintain the framework and our determination to move on and to use any possible tools to achieve the SDGs". In the final round Harald Katzmair stated that there are a lot of opportunities in the regional scale and a cohesive brand strategy on the local markets is needed, as brands are stabilizers in a dysfunctional environment" Concluding the Brand Global Summit 2020, Gerhard Hrebicek summarized his final thoughts: "Through digitalization every small company becomes a global player. We should really enable them to use these tools of branding, so we have to democratize this system and provide a broader access for everyone".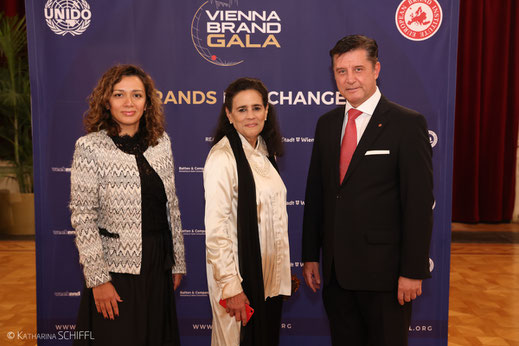 Spotted among the guests: H.E. Laura Faxas (Ambassador Dominican Republic); H.E. Veselin Šuković (Ambassador Montenegro), Renate Altenhofer (Managing Partner European Brand Institute), Herbert Kovar, Partner Deloitte Tax, Location Attorney Alexander Biach, WKW, Bernd Wegenstein (Managing Director Refinitiv), Cornelia Grossmann (Associate Partner Batten & Company), Peter Drobil (Bank Austria) and Gabriele Stanek (Unicef), Gian Paolo Spadola, Head of Marketing WKW, Aysegül Baykal, Deputy Director Schoellerbank, ÖBAG-CEO Christine Catasta, Gerald Ganzger, Julia Andras and Ronald Frankl, LGP Rechtanwälte, weekend Managing Director Richard Mauerlechner, Philipp Bodzenta, Coca Cola, Leadersnet-CEO Paul Leitenmüller, the Ambassadors of Uruguay, Chile, Cuba, Costa Rica, Nicaragua, Venezuela, El Salvador, as well as the UNIDO Managers Weixi Gong, Marco Kamiya, Farrukh Alimdjanov, and many more.